Our Story
High Achievers®
High Achievers®
Our Story
High Achievers® was founded in 1998 by Jeff Liesener and Tom Gundrum as High Achievers Network®. Their vision, to break the mold of the traditional all-day seminar, was realized by introducing four to six half-day events annually with top trainers and success coaches in and out of the country. The Arizona based company expanded to California and Texas and became a leader in training and development for individuals and organizations. Some of the most trusted authorities in training and development took our stage. These included Dr. Denis Waitley, Dr. Ivan Misner, Nido Qubein, Peter Montoya, Glenna Salsbury, Les Brown, Dan Lier, Scott McKain, and the late great Jim Rohn.
Doug Grady came on board in 2002, answering the call of his good friend, Tom Gundrum, who had brought him into the industry several years earlier. Doug helped expand the company and worked his way into an equity position. When the economy began to turn in 2006, Doug was given an opportunity to buy the company. Doug chose to return to Atlanta in hopes of rebuilding the company in his previous home city.
In 2012 Doug met David Alexander, formerly Executive Director for BNI Southeast and President of Referrals4life Training. During a three-hour trail run on a Monday morning, they discovered what would be the mission for a newly merged company. This mission leads us to build communities of people who love, support and grow each other personally and professionally. After this run, Doug and David sat down at a picnic table and carved out what would eventually become the merger of their two training companies, High Achievers Network® and Referrals4life Training, rebranded as High Achievers®. David and Doug ran High Achievers® until 2016 and had a fantastic journey together. The company expanded its programs, launched internationally and continued to be a leader in the personal development industry.
High Achievers® – Where we are now
David is now the president and CEO of High Achievers®. His vision is to help entrepreneurs embrace a lifestyle of achievement and indeed discover what achievement means to them. Check out David's Bio. Under David's leadership, High Achievers® has become a Global Business Coaching company. Focused on the success of small business owners around the world. We have launched a cloud-based coaching platform called My Achievement Dashboard™, build a successful mastermind and peer advisory program called Catalyst Groups™ and launched a very innovative business coaching program called Nexpert Coaching™. All our programs, teams and Franchisees are driven to help small business owners build the business of their dreams for an extremely competitive price.
We believe in the power of mentors, coaches, networks, training, and communities.
We believe in professional growth through personal growth.
We believe in the power of the human spirit.
We believe in Action Based Experiential Learning.
Jeff Liesener is now COO of Clever Investor in Arizona, and Tom Gundrum is a management consultant and international corporate trainer. Doug Grady is a popular speaker and author. Doug remains on our faculty. Several other former High Achievers Network® team members are creating a significant impact on the training and development industry. They include David Behr of Edge Seminars, Erik Swanson of Universal Seminars and Habitude Warrior, and "Mr. Charge Higher Prices" Scott Sorrell.
We are leading the industry by helping our members genuinely embrace high achievement. We are building communities of people who love, support and grow each other. Our members will be engaged in communities where they will interact with each other, our faculty and stakeholders of High Achievers® to build accountability to achieve their goals.
High Achievers® stands for:
Our Mission:
We create success for our entrepreneurial members and their teams, families, and communities by inspiring People, igniting Passion, creating Profit, making a Social Impact!
Our Vision:
Empowering the world to embrace a lifestyle of High Achievement
™
.
Core Values
Lead and Learn, Open to Opportunities, Vision and Value, Excellence and Execution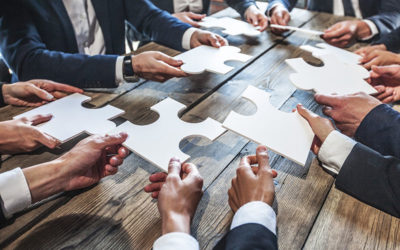 Being an entrepreneur or small business owner can be a lonely experience and many times we lack the balance in our life to make us whole and successful. Knowing what to focus on and how to structure life to get the most out of everything you do. At this one day...
read more