Lifestyle of Achievement Global Summit
October 15th -19th, 2018, Atlanta
One Simple goal for you attending this event
We intend for you to leave with an action plan to live your best life!
We can't wait to see you on October 19th, 2018!
Lifestyle of Achievement Global Summit is a one day experience is built around the following areas.
Faith and Spirituality, Family/friends, Fitness, Finances, Fun, and Field.
There is a reason field listed last. If you get all the other areas of your life in order, then you will be world class in your field. Successful people believe in lifelong learning and are students of self-development. We will have experts in each of these incredibly significant areas of your life to inspire, encourage and give you an action plan on how to grow in each area.
Consider worship, prayer, meditation, service, study, leadership and actively seeking people who share and can strengthen your faith. Do you need a mentor? Can you be a mentor to others?
Look at the meaningful relationships in your life. Are there areas you would like to grow? How are you showing up? What are you committed to in your life?
Encompasses includes overall health and wellness, nutrition, rest, and energy level. Consider your habits, your professional help (doctors, trainers, other professionals), and lifestyle. What can you let go of in your life and business?
Look at your debt, budget, income, investments, unnecessary expenses, potential opportunities. When it comes to your business or your personal life are you making the right choice for success. We will help you focus on the most important aspects of your finances.
How we spend our down times is sometimes just as important as what we do at work. We have to take time for us and include the fun things in life so we can recharge and take on the world. Hobbies, adventures, travel, life experiences, bucket list. Discover what is possible.
Where are you heading in your chosen profession? How will you get there? Include training and development considerations for you and your team. Are you taking the time to increase your skills and build on the new opportunities that are related to your business?
Located at The Omni Hotel Battery Park
If you are ready to take the next step in your journey and want to attend the Lifestyle of Achievement Global Summit you can get started here. Take action and gain balance for your life as an entrepreneur or small business owner as you learn about the field, family, finance, faith, fitness, and fun at this one-day event.
This global summit is to pull together everyone that has become a member of the High Achievers® groups. We will be training chair members and franchise members to take their groups to the next level. Our team will also be delivering coaching certification to our growing faculty of coaches that are part of our network of expert coaching services for business; We will also be opening the event up to everyone that is in our Nexpert Coaching™ or Catalyst Mastermind Group™ programs on Friday and allowing them to bring outside guest. The focus of our global summit will be the six F's: Faith, Family, Fitness, Finances, Fun, and Field. Many small business owners will find the success that they are looking for by focusing on these six F's. When you have a better understanding of them, it will unlock the secret of how you too can have a Lifestyle of High Achievement™.
Get your company great visibility!
Join us and become a sponsor
High Achiever® Title Sponsor- $10,000
Industry Exclusive

Sponsor promoted in all promotional material

Recognition/introduction on stage

Opt-in from all attendees

Marketing Inclusion: website, gift bags, and social media
Full page color ad in event workbook

Logo on brochure

Three sponsorship available

One minute video played to the audience, once during the day

A ten-minute speaking spot at summit opening
Business Fuel™ Sponsor- $3,000
Industry Exclusive

Sponsor promoted in all promotional material

Recognition/introduction on stage

Opt-in from all attendees

Marketing Inclusion: website, gift bags, and social media – $500 fee

Full page color ad in event workbook

Logo on brochure

two sponsorship available
Nexpert™ Sponsor (3)- $2,500
Industry Exclusive

Recognition from the stage

Marketing inclusion: website, gift bags, and social media. – $500 Fee

1⁄2 page color ad in event program

3 Sponsorships available
Catalyst Sponsor- $1,500
Exhibitor benefits

Marketing inclusion: website, gift bags, social media. – $500 Fee

1⁄4 page color ad in event program

5 Sponsorships available
Looking for a greater opportunity?
Ask us about the title sponsor at the Lifestyle of Achievement Summit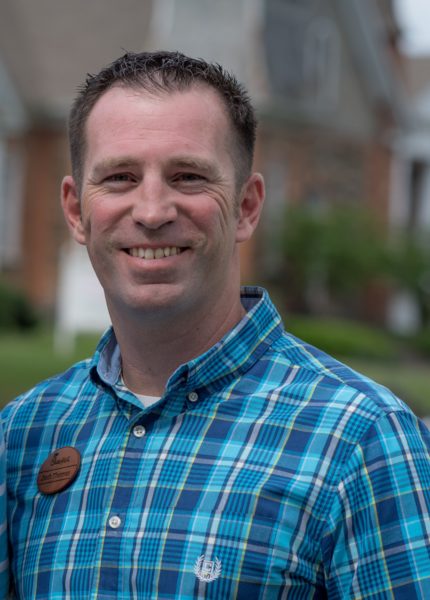 Zach Thomas
Faith/Spirituality Speaker
His Why: Half Dozen
Zach Thomas is an entrepreneur, published author (order Leader Farming), blogger, business/life coach, public speaker and most importantly, a ​follower of Christ, husband, and father of six children.
He was Eagle Scout of the Nation in 1995, graduated from the United States Military Academy at West Point and served his country as an Airborne Ranger Infantry Officer. He has started multiple companies and been featured in Newsweek Magazine and on Good Morning America. He married his high school sweetheart and they homeschool their six children on their family farm where he grew up. His varied interests include studying leadership and entrepreneurship, farming, riding his Harley, working on old cars with his son and dad, camping and spending time with his family.
He is the Owner/Operator of a Chick-fil-A franchise in Rockmart, Georgia where he is very involved in his community. Zach is a graduate of Lead Polk and a member of the board of directors for the Polk County Chamber of Commerce where his role includes serving as the Chairman of the Business Development Committee, liaison to the Downtown Cedartown Association and Polk County Development Authority.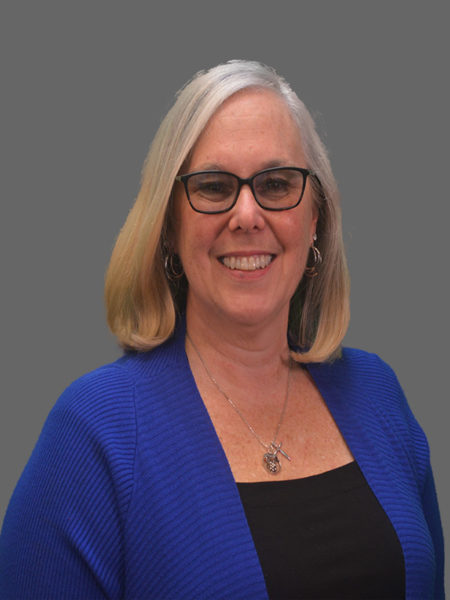 Nancy Grabe
Family/Friends Speaker
Her Why: Mending Broken Hearts
Nancy Grabe is a counselor and therapist, an educational advocate, and a versatile speaker. Nancy received her Master's Degree in Clinical Social Work from Rutgers School of Social Work in 1986, specializing in family therapy and work with individuals. In 2004, Nancy completed The Georgia Office of Advocacy's nine-month Parent Leadership Support Program in educational law and mediation skills. She is a trauma specialist.
Nancy is a trauma specialist. She is trained in Brainspotting, a powerful, focused treatment method that works in a deep, efficient manner to bring about observable healing, especially from trauma and anxiety. Teens and others who hate to talk about their issues are ideal for this therapy. She is also trained in Strategic Trauma & Abuse Recovery. She is trained​ as a certified facilitator for H.O.P.E. Workshops for adults and H2H Workshops for teens. Nancy is also trained in Early in 2015, Nancy was excited to become a certified Irlen Screener and Amen Brain Health Coach giving her two more ways to meet the unique needs of her clients.
In her private practice, Nancy is all about healing the broken hearted and helping people overcome emotional pain in order to live abundant lives. Nancy works with young adults, teen, ​ and pre-teens (9 & up), and parents in the areas of trauma, anxiety, depression, and self-esteem.
Olivier Oullié
Fitness Speaker
His Why: Business Attitude
Olivier never wrote a book. He doesn't teach at a university nor a prestigious business school either. Olivier is even less a commentator for business radios or TV channels. Olivier is successful because he is a man of action.
He became a professional Speaker, by a passion for sharing, but also by militancy, convinced that human relationships are the key to success in business. Olivier speaks in France and in about ten countries on three continents to help companies and humans give the best of themselves.
Married, with two children, Olivier has been addicted to triathlon for 25 years. Now specialized in long distance, Olivier: a 4 times Ironman Finisher has completed more than 20 Half Ironman races entered the top 20 in his Age Group at the Long Distance European Championship in 2015 and made 2 top 50 in his Age Group at the Long Distance Triathlon World Championship.
As a true believer of the High Achievers' 6 Fs principles, Olivier is convinced that fitness/sports not only have a huge impact to bring harmony in his everyday life, but they're also a fantastic trigger for a long lasting business.
This is why he is going to share with us how to build a harmonious business and life with two principles he uses every day in sports.
DENa Patrice
Finance Speaker
Her Why: Enlightenment
Dena Patrice is a leader, mentor, and coach who inspires heart-centered, high-achieving, business owners to learn, lead and succeed.
Dena brings a wealth of professional expertise to emerging and established business owners. Her career began over 25 years ago in public accounting and thrived within global banking. Dena developed a unique perspective that lends itself to providing strategic solutions to common business and corporate leadership challenges through business development.
Additionally, Dena has become a highly sought-after professional mentor and coach to admired business owners, senior leaders, and executives seeking private consultations to implement proven solutions. Dena has an uncanny ability to help people overcome their challenges and accelerate their success.
She believes we have the power to create a peaceful, prosperous, and fulfilling world by transforming our collective beliefs about the role of money in society.
As a result of her reputation to deliver high-quality advice and guidance with clarity and definite of purpose, she continues to spearhead a flourishing industry where the need for consummate and trusted professionals is an absolute necessity.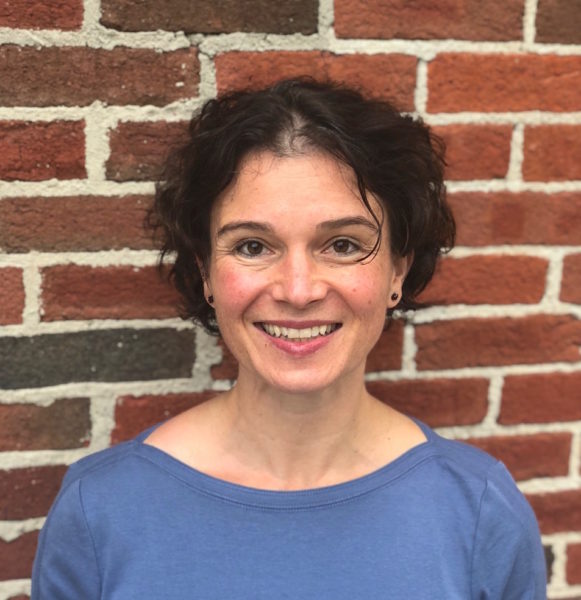 Maia Knispel
Fun Speaker
Her Why: Warheads
Maia Knispel is the Program Director of Humorology Atlanta, HA! M.F.A. Theater Practice and Intercultural Actor Training, University of Exeter, UK. B.A. Theater Studies, Emory University.
Maia Knispel is a founder and Program Director of Humorology Atlanta, HA! — a non-profit organization that employs professional performance artists as Clown Doctors. These Clown Doctors bring therapeutic fun to the bedsides of hospitalized children through the art of clowning. With HA!, Maia also performs as 'Dr. Me Me' at Children's Healthcare of Atlanta at Egleston, Hughes Spalding, and Scottish Rite.
Maia is also a Co-founder and founding Artistic Director of Out of Hand Theater (2000). She served as Artistic Director and Co-Producing Artistic Director of Out of Hand from 2001 - 2009.
Maia has taught Theater and Acting at Emory University, Oxford College, and Kennesaw over the past several years and has guest taught (devising, acting, movement, ensemble creation, clown) for other universities, theater companies, and performance groups for many years.
Maia has also worked as an actor, director, creator, teacher and/or movement coach for many theater companies in Atlanta including 7 Stages, Horizon Theater, Georgia Ensemble Theater, Essential Theater, Actor's Express, Theater Emory and others. She has also performed in Manchester, Liverpool, Exeter, New York and many cities in the South West.
Recently, Maia has been developing a series of workshops based on Laughter and its physical, chemical, and social benefits.
Maia holds a B.A. in Theater Studies from Emory University and an M.F.A. in Theater Practice and Intercultural Actor Training from the University of Exeter, UK.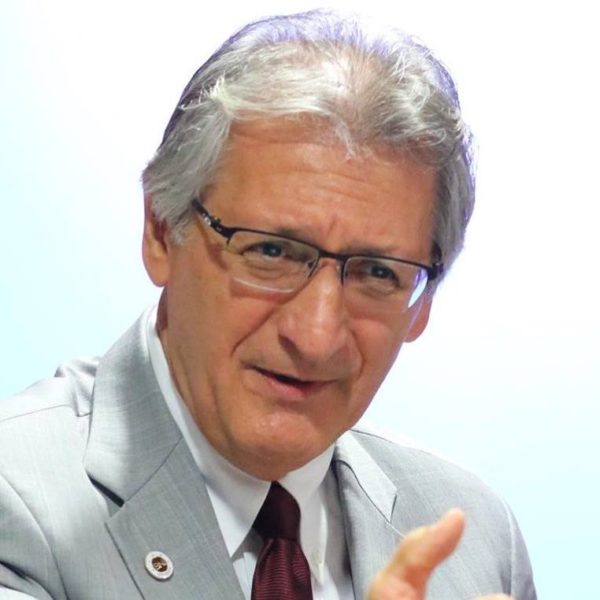 Norm Dominguez
Field Speaker
His Why: A Passion for People
Norm Dominguez is the co-founder of Possi Global Inc. He is Vice Chairman Emeritus of BNI, based in Charlotte, NC, USA. For over three decades Norm has been actively engaged in the development and growth of BNI as a global referral organization, serving in numerous leadership positions. Possi Global was created to touch and engage billions in the spirit of being happy and positive.
He resides in Arizona with his wife Sandi. They have three adult children and four grandchildren. For relaxation, he enjoys reading, writing and following the action of the sports arena, particularly golf, football, and baseball. His recreational activities include swimming, golf, ​and walking. His key to life comes from Winston Churchill's famous quote, "never, never, never give up". Remarkable is a keyword in his vocabulary, as he believes that life is truly remarkable!
Located at The Omni Hotel Battery Park