Your next business or add on service
In two days, learn how to use our turnkey service to jumpstart a new revenue stream.
Business Plan
Build a realistic business plan based on an existing successful business structure that works.
Marketing plan
Build a successful marketing plan that is scalable and will use new and existing business connections.
Sales Funnel
Learn how to sell this service quickly and efficiently with a simple and proven customer journey.
No Deliverable Required
Because we have built the system we deliver the service for you. You have little to no overhead or business headaches.
Get the training you need for a powerful business system.
Feel like it is time to start a new business or add a new revenue stream to your existing company?
If you are looking for a turnkey business that will bring extra revenue to you and your business. Then joining the High Achievers Network Associate program will help you build a business segment that works. Some of our HANA (High Achievers Network Associates) do this as a fulltime business, and some add it as a new service to their existing business. The HANA Program is a simple way to add the systems and support you need to Grow. You will learn how quickly add new clients or give more significant resources to the clients you have. HANA training is a two-day course that will cover :
Culture
Technology
Business Plan
Marketing Plan
Sales Training
Sales Funnel
After training, you will continue to receive monthly support from our team and other HANA members. We will use shared wisdom and guidance to help everyone get the support they need to be successful. The HANA program and training is just the start of your experience but will jumpstart your business.
What you are selling as a service
You are reselling the High Achievers Nexpert Coaching as a service. The Nexpert Coaching Program is business coaching and consulting to a specific market of business owners and C-level executives. Nexpert coaching provides the business owner with monthly business coaching and consulting from a business expert. The customers you sell to will also have access to the My Achievement Dashboard to help them track their goals, behaviors, actions, and accountability. To find out more about each click here.
Who is a good fit for the HANA program?
Our system works for business owners, entrepreneurs, business coaches, and business consultants. The HANA program does work nest for the following businesses:
Business Coach
Business Consultant
CPA or Bookkeeper
Commercial Realestate Professional
Business Insurance Brokerage
Business Networking Groups
Business Attorney Firms
Franchise Systems
How will it work?
If you are looking for a license to resell a needed business service with a proven system, then the HANA program could be a good fit for your business. This system is a tested way to build and run a business or add on service to your existing business. You still have to put in hard work and effort into building the HANA program for you. What we can tell you is by using our system you will not waste your time and effort of ideas and plans that do not work.
How Do I know HANA is Right For Me?
When you are a business owner looking for a pathway to business success and need systems and support to kick start a new venture then keep reading. The HANA program is training, systems, support, and a license to resell a business service, coaching, back to your network of clients and business owners that you know. If you are not afraid of putting in some hustle and want a business in a box, then the HANA program is right for you. The myth of a passive income stream does not exist. The HANA program will take work, and there is no guarantee of success. You will come away with a business plan, marketing plan, sales training, and a sales funnel works.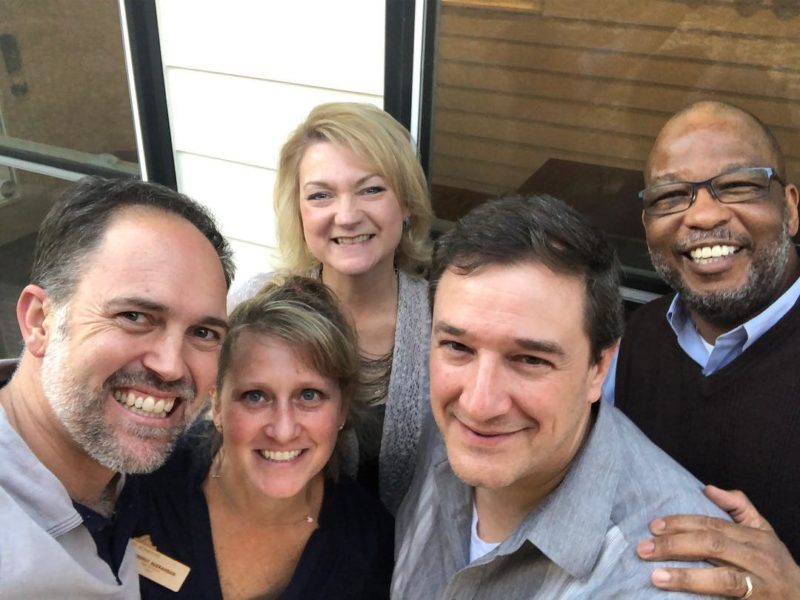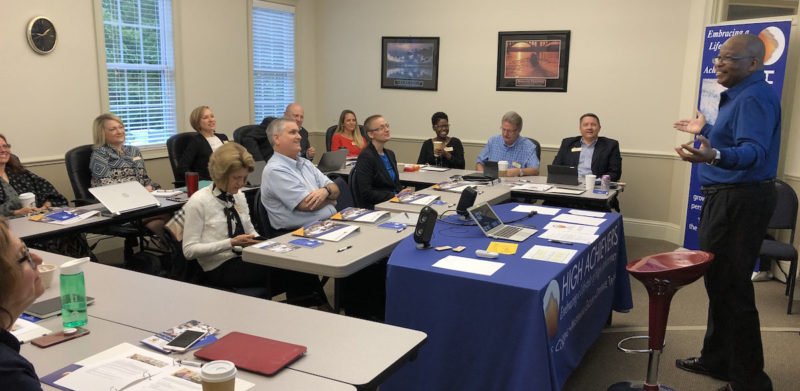 In my experience as a business owner, marketing consultant, and sales professional, I learned that business owners needed five elements to be successful. Business owners need an effective business plan, a customer-centric marketing focus, a simple sales funnel, the drive to take action, and the training to pull it all together.
If you find yourself intrigued by this opportunity and are ready to take action, then the time is now to get started. If you are excited to make an economic and social impact in your business community, then the HANA program is a good fit. The HANA system can make a significant impact if you feel like you have a network of business owners or clients that you want to give back to in a powerful way.
How can you get started? Sign up now for one of the next two training programs by clicking the selecting the dates work for you.
Sign up for two day training.
The HANA training will teach you how to build and operate your business. You will learn how to construct an effective marketing plan that is scaleable. You will receive sales training and develop a simple sales funnel. Lastly, you will learn about the other systems and support to provide you with the resources you need to scale your business.
Reach Your Goals
On your journey to improve your business, you will be provided with coaching and consulting on the right steps to take. You will have to do the work and effort to take action necessary to reach your goals. Through the HANA program, you will be able to choose the right steps at the right time. You will have a plan and strategy to reach your goals.
HANA training and License – $450
You will receive two days of training, systems, and support, a license to resell Nexpert Coaching, and business resources support you.
More Details
Two days of training

Business training and planning

Operational planning

Marketing training and planing

Sales training

Sales funnel

Landing page
Strategies
Tactics
Scalability
Ongoing support