Sign up for the Catalyst Discovery event or a Catalyst Mastermind Groups™ event by clicking on the event you wish to attend by scrolling down to the calendar below. You have the option of attending one of our local or online events based on your needs. When you visit the Catalyst Discovery, you will identify your most significant business issues and learn how to take action to address them. You will also learn more about the business coaching options available to you.

What is a discovery event?
Our High Achievers® discovery events are a 45-minute introspective look on the inside of your small business. You will gain an understanding of the challenges you face and could be hindering you from the success you have always wanted. Each session is running as a short version of our Business Mastermind Group's agenda to help you understand the shared wisdom of these powerful groups filled with local business owners just like you. We understand what it is like to struggle and fight to make it through your early years in business and have a wealth of knowledge that we can pass on to you. Before you leave this session, know only will you have new plans to use, but action steps in place to help you live a Lifestyle of High Achievement™.
A Business Mastermind Group provides peer to peer accountability, and idea generation from a team of like-minded individuals coming together for a common purpose -your success. You can make an economic and social impact like never before for you, your family and your community.
We offer a one-to-one business coaching program we call Nexpert Coaching™ where our clients have access not to just a single coach who works as a generalist but to an entire faculty of coaches who have been in your shoes. Each month you will get access to a different specialist based on your specific company needs. You will have access to coaches that have different areas of expertise.
If you are a current business coach, expert networker, or an entrepreneur with a passion for helping business owners get to the next level, we have an excellent opportunity for you. We are opening groups across the globe and are seeking partners that want a turnkey opportunity that will make an impact in their local business community.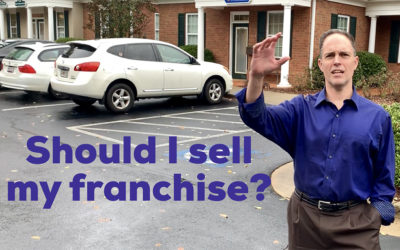 Should I sell my Franchise?
The "Know, Grow, and Go" strategy to help you with the six most critical items to consider when you ask Should I sell my franchise?
Your "Why" can be so crucial to the impact that your businessAt High Achievers® we so believe the concept of your why that is a large part of our culture throughout the company. We put it on every name badge for not only team members, but our franchise owners and...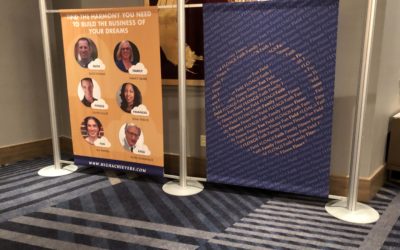 Hello, my name is Sydney, and I am a marketing intern for High Achievers® for the fall semester. Getting to know this company and the team over the past few months has encouraged me to start preparing for my future career and...