Spring has Sprung!
The birds are chirping; the flowers are blooming, there's a different scent in the air. Nature is calling. Even the time change beckons to us, "SPRING FORWARD!"
Spring is a time of birth, growth, renewal, and regeneration. It's a full-sensory reminder that everything all around us is always changing. And so are we.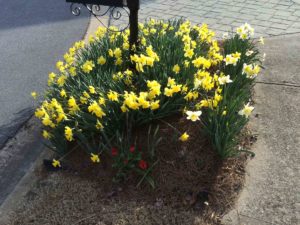 Answer the call…
How can you more fully express yourself?
What fires need rekindling?
What do you want to take on?
What ideas are ready to be birthed?
What projects have been lying dormant?
What spirit in you is awakening?
"Go confidently in the direction of your dreams. Live the life you've imagined." –Heny David Thoreau
As you hear the birds, smell the flowers, feel the breeze, and experience the beauty of Spring, remember to let your light shine.