When:
June 2, 2017 @ 9:00 am – 4:00 pm
2017-06-02T09:00:00-04:00
2017-06-02T16:00:00-04:00
Where:
High Achievers Office
4994 Lower Roswell Road
Suite 11, Marietta
GA 30068

A Catalyst Group provides accountability and idea generation from a team of like-minded individuals coming together for a common purpose: success. Monthly facilitated meetings will turn ideas into reality.  We will begin the day with training on a specific business topic.  (For example, customer service, operations, human resources, financial, marketing etc.)
This months training topic is creating your vision, mission, purpose and core values. After the training we will enjoy lunch together.  Guest are welcome to join us for the training portion of the program and lunch.  After lunch our guest are excused and our Catalyst Group members will facilitate a peer to peer discussion on best practices involving that months business topic.  For more information on the program check out www.catalystgroups.com.
You will….
 Turn your passion or hobby into a reality
 Truly have an impact in our world
 Be able to take time off and grow your business while on vacation
 Surround yourself with people who want you to succeed
 Build a world-class team
 Be a part of a loving, supportive community that will do whatever it takes to help you succeed
Our community will help you:
Make your business work for you, instead of the other way around
Spend more time on the activities you enjoy
Surround yourself with a peer board who wants to invest in your success
Identify and prepare for the financial funding you need
Learn how to negotiate with vendors and suppliers to ensure you are getting the best deal and support
Help you diversify and expand an existing business
Guest are welcome for the training and lunch conversation portion of the meeting.  Your guest registration includes lunch.

Training topic:  DISC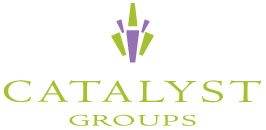 CLICK THE LIVE REGISTRATION BUTTON TO REGISTER NOW: