Catalyst Mastermind Group Membership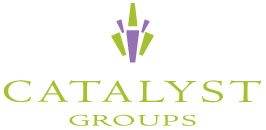 A Catalyst Mastermind Group provides accountability and idea generation from a team of like-minded individuals coming together for a common purpose: success. Monthly facilitated meetings will turn ideas into reality. We will begin the day with training on a specific business topic. (For example: customer service, operations, human resources, financial, marketing etc.) After the training, we will enjoy lunch and then facilitate a peer to peer discussion on best practices involving that month's business topic.
Our program will provide incredibly high value for a price that any business owner can afford. Our team has been involved in over 25 entrepreneurial ventures with many years of experience. The genesis of this program was in 2009 and has been developed over the years to be a world class program to help you build the business of your dreams.
You will accomplish the following:
Turn your passion or hobby into a reality.
Truly have an impact in our world.
Be able to take time off and grow your business while on vacation.
Surround yourself with people who want you to succeed.
Build a world class team.
Be a part of a loving, supportive community that will do whatever it takes to help you succeed.
Our community will help you:
Make your business work for you, instead of the other way around.
Spend more time on the activities you enjoy.
Surround yourself with a peer board who wants to invest in your success.
Identify and prepare for the financial funding you need.
Learn how to negotiate with vendors and suppliers to ensure you are getting the best deal and support.
Diversify and expand an existing business.
Membership criteria is as follows:
You have an established business or you have committed to moving in that direction.
Our Catalyst Mastermind Groups are industry specific, meaning only one person per profession is allowed in a group. This is designed to allow complete transparency in our discussion without the fear of giving away a competitive secret to someone in your industry.
Ability to attend a full day monthly meeting to grow and develop your business.
Your gross annual sales are between $0.00 and $1,000,000 a year.
Program Price:
Catalyst Membership Fee:
___ Annual $1490.00 ($298 in Savings) /__ Monthly $149.00
Nexpert Coaching Fee (Includes Catalyst Group):
__ Annual $6950.00 ($1390.00 in Savings) /__ Monthly $695.00
Catalyst Groups focus on the following areas:

Training, Learn from the experts.
Accountability, We will push you to succeed and follow through on your commitments.
Planning, Develop and refine your business plan.
Advisory, Work with your peers to solve your biggest challenges and leverage your biggest opportunities.
Community, Support to take your business to the next level.